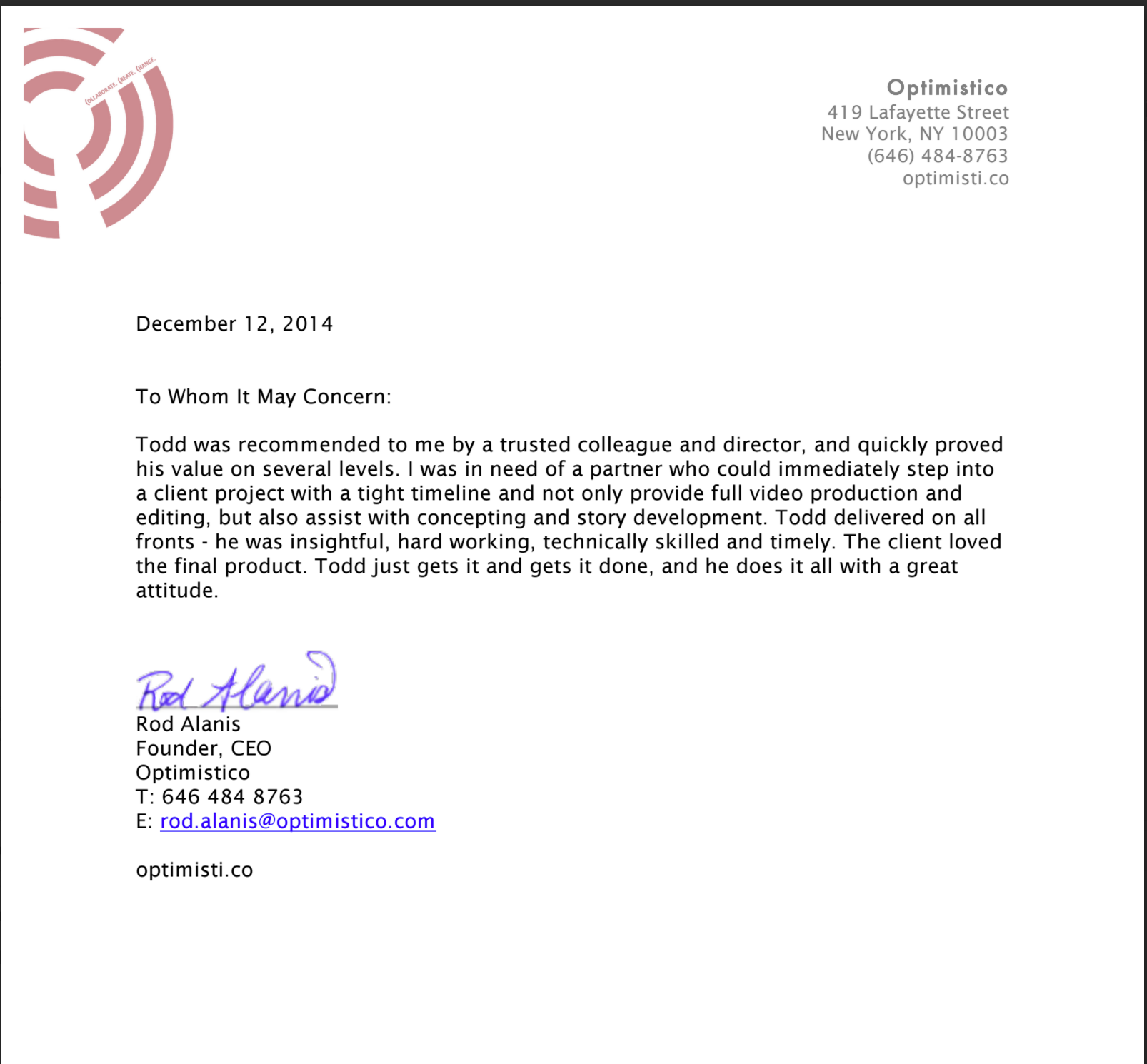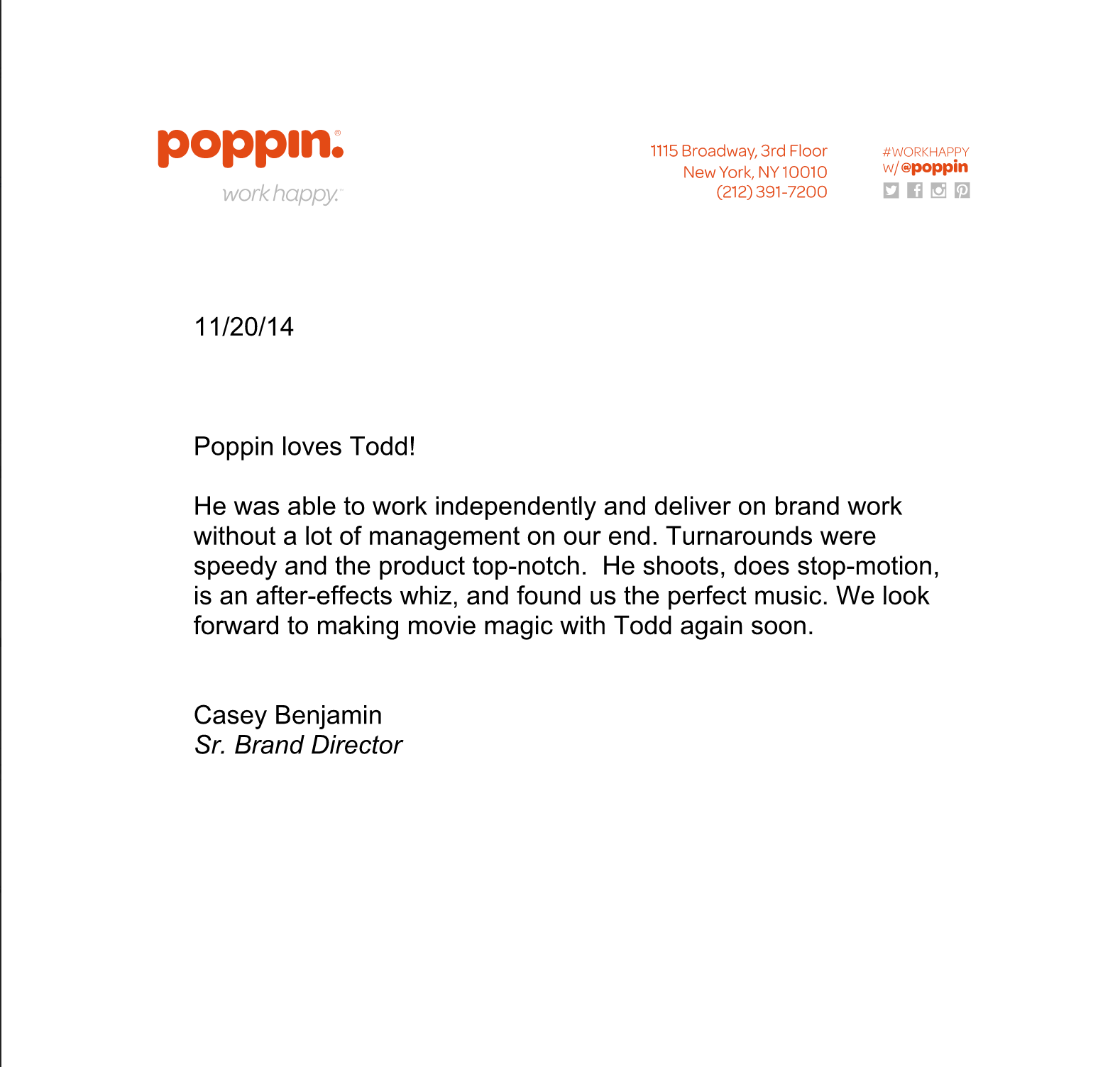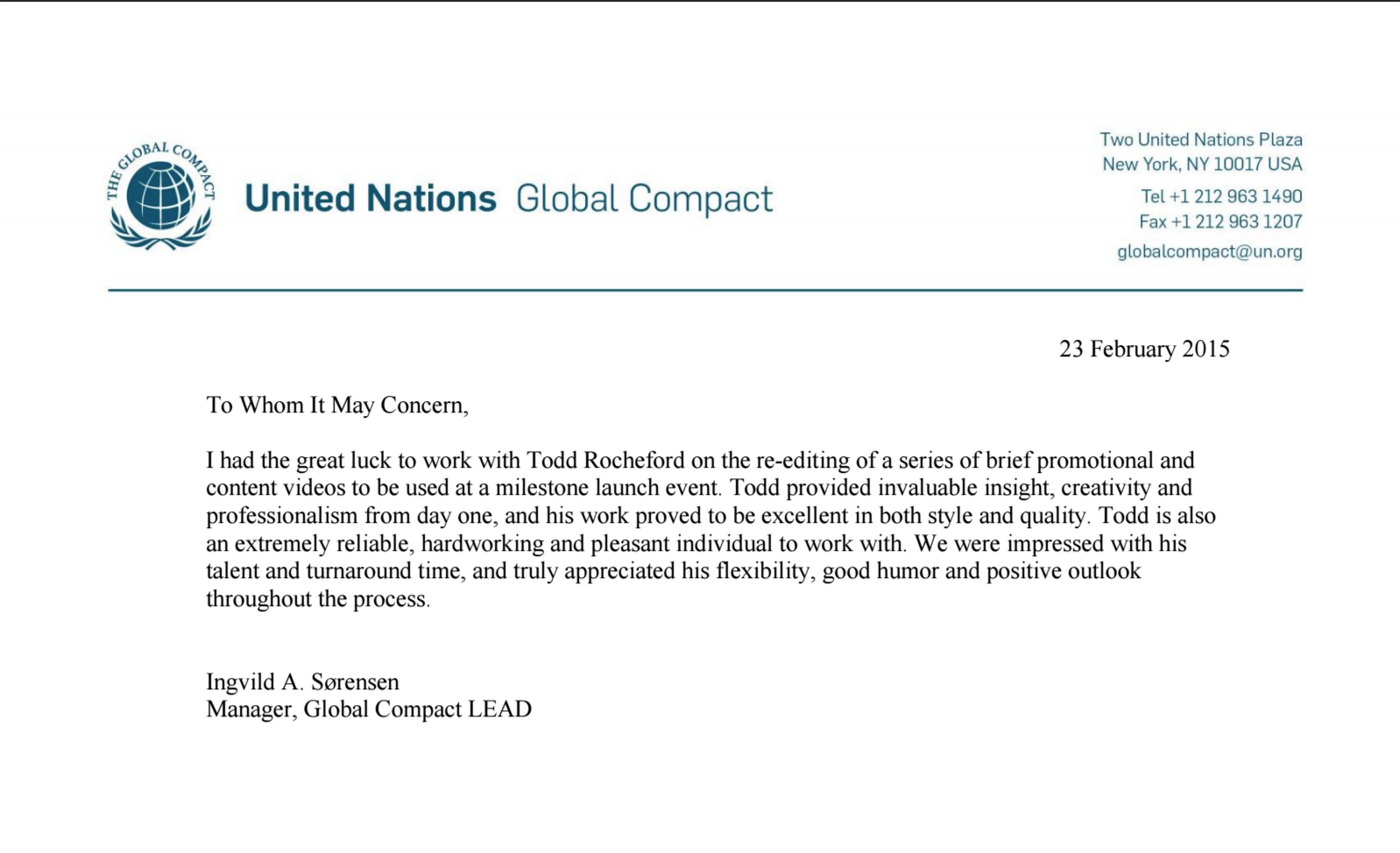 Spork Productions, Director
Todd Rocheford has been an invaluable creative colleague and collaborator for a number of years now. From projects large and small he is always reliable, hard working and offers a unique vision with a refined skill set in all aspects of production. He's shot videos, edited and done motion graphics for numerous projects of mine and always delivers quality work. Just as important, he is great with clients.
Kids Creative, Executive Director
We had a great experience working with Todd Rocheford on Kids Creative's 15th Anniversary fundraising video. He also made a small video to accompany our ater school program's performance of "The Wiz". Todd came highlyrecommended by a colleague and did not disappoint. He was very professional throughout our time working together, turned the videos around on time and created a great product. He acted like a partner who knew our organization very well, gave his input and was very willing to make edits when requested. We hope to work with Todd again soon.
Peter Michael Marino
Director/Producer/Writer/ Teacher (The PIT, NYC & The Actors Centre, London)
Todd is creative, smart, witty, fast, and most of all - professional. I have recommended Todd to dozens of people and they have all remarked about what a great work he did for them. Todd has a knack for finding the quirkiness in others' projects while keeping it relevant to the artist and wholly original. I cannot recommend Todd enough!